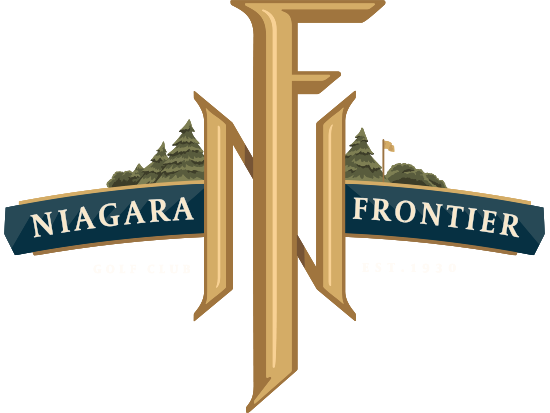 We Invite You To
Experience New York's #1 Golf Course
Event Date: Saturday June 11th 8AM - 1PM
Get an Exclusive One Day Access Pass, For You and a Guest, to Niagara Frontier Golf Club
A $250 Value For $35!
We want to you to get to know our course. What better way to do that than playing a round together? We are selecting 10 non-members who love the game of golf to come out and experience the course, facilities and membership hands on with an exclusive VIP event "Experience NFGC."
The Beauty
The course at Niagara Frontier Golf Club is like no other course you've ever played. From the tee shot down into the valley on 10 to the journey around the pond that frames our back nine, our course is a collection of great moments that come together to make an experience that's more than the sum of their parts.
The Challenge
Niagara Frontier never plays the same way twice. The variety of the terrain and meticulous course maintenance ensure that every round you play at Niagara Frontier is filled with new and unforgettable moments. Novice and expert golfers alike embrace the challenge that Niagara Frontier provides, becoming the better, more well-rounded golfers they aspire to be.
The Culture
The one thing that has stayed the same since the club was founded in 1929, is the spirit of friendliness, collegiality and mutual respect that the members of Niagara Frontier share with each other. The ideal member of Niagara Frontier has always taken pride in sharing the love of the game of golf with his or her fellow members above all else.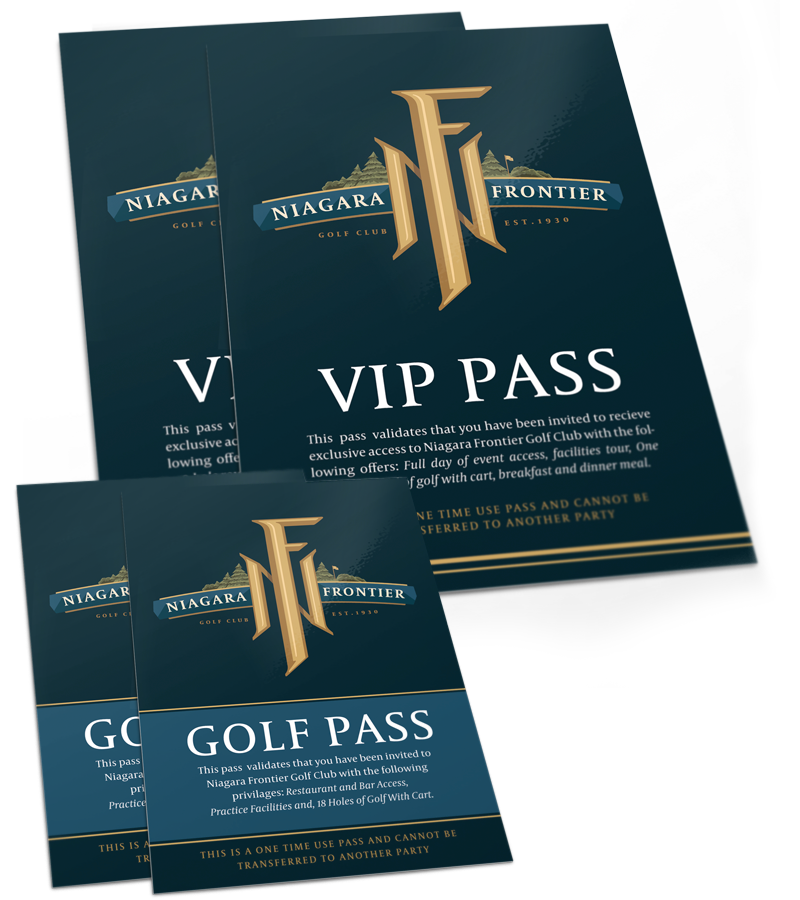 Two Full Round Passes On Us.
In addition to spending the day experiencing Niagara Frontier Golf Club and all it has to offer, we would like to invite you back with TWO full round golf passes, with cart, for you and a guest to enjoy this 2016 season.
Registration closes June 8th and is limited to 10 participants
The Schedule for the Day
Breakfast Meet & Greet
8:00 AM
Have a breakfast sandwich and and an orange juice on us while you are introduced to our club president, head golf pro and the members that will be joining you for a great day of golf.
9 Hole Round of Golf
8:30 AM
After we pair you up, we will get you out onto the course. Volunteer members and our head pro will ride or play along side you to give you the full rundown hole by hole as you experience the #1 Golf Course in New York State.
Dine, Drink, & Tour
12:00 PM
Experience our club's restaurant with a great meal and cocktails while you learn about who we are and what we are all about. Afterwards, enjoy a full tour of our facilities.
Receive TWO Full Round Golf Passes on Us!
1:30 PM
After playing nine holes we are confident you'll be anxious to get back out on our course. As a party favor for coming and experiencing our great club, we want to invite you and a guest back to play a full 18 hole round.
Who We're Looking For
Niagara Frontier Golf Club is for people who love golf, who need an escape from their busy lives, who have flexible schedules and can golf relatively often during the week.
We are not just looking to fill spots. We are looking to build on the amazing culture and legacy that has made up Niagara Frontier for the past 100 years.
We have been blessed with the fact that one of most treasured pieces of our club along with our beautiful course, is our people. Every new membership opportunity is an opportunity to extend invites to future friends for life. People we can call our family.

"I am an entrepreneur… I found myself really stressed with work.
My wife encouraged me to find an outlet to get away from work. I told her how much I enjoyed myself golfing at Frontier, and for my birthday she got me the membership.
My first time out as a member, I remember being out on the third hole, it was really quiet, absolutely beautiful
I remember thinking: "I am relaxed." I turned off my phone, I wasn't worried about the business or anything. I joined to get away from everything.
I didn't even know anybody there but, now I know so many members. I talk to members every day.
That's why I drive there from Buffalo twice a week. I have golfed some area courses but that course is just so quiet, its very serene. It's worth the extra 10-20 minutes for me, because once I'm there, its my day off. I'll golf 18, eat at the restaurant, then golf another 18. "
– Neal Urban, Age 35, 3 year member
Invitation Request
The date of this event is Saturday June 11th 8AM - 1PM | $35
Registration closes June 8th!
We are extending our invitation only to those who are serious about membership in our great Golf Club. For your invitation to be considered, we ask that you take the time to answer a few questions about yourself so we can better get to know you. We are excited about your interest and we can wait to have at our club and play a round!