Up your game with professional
Golf Instruction & Training
Call today for more information 716-745-3329
"First Tee" Family Programs Available
Preparing Our Future Golfers
Niagara Frontier is all about bringing the family together. With our First Tee program, your kids can be included in your favorite past time. In no time, we will get their game looking better than yours to join you on the course!  It takes patience, a proven process, and expertise to teach this difficult and sometimes frustrating game of golf. Our First Tee instructors have just that!
Our Junior Golf Program in conjunction with The First Tee of WNY is a golf/life skills training program for boys and girls, ages 5 yrs. – 18 yrs. old.
The First Tee of WNY at Niagara Frontier C.C.'s mission is to encourage and inspire positive values and healthy choices in the next generation of Western New Yorkers through the experience of golf.
Our Coaches are trained to make kids feel comfortable and assure they have a positive, non-intimidating experience. All we ask is the young players come with an open mind and a positive attitude.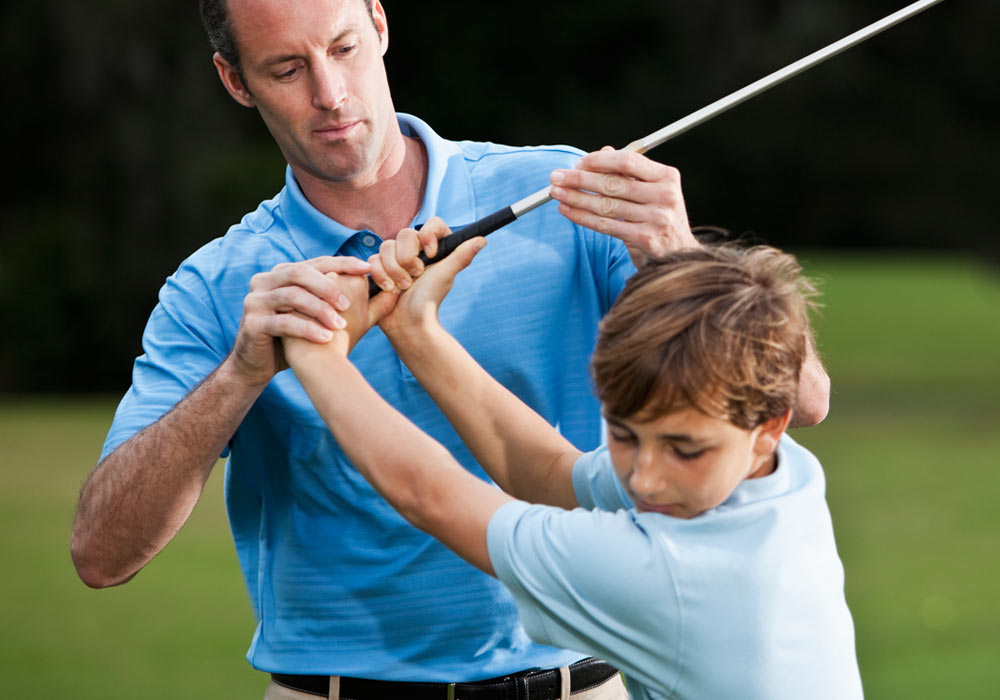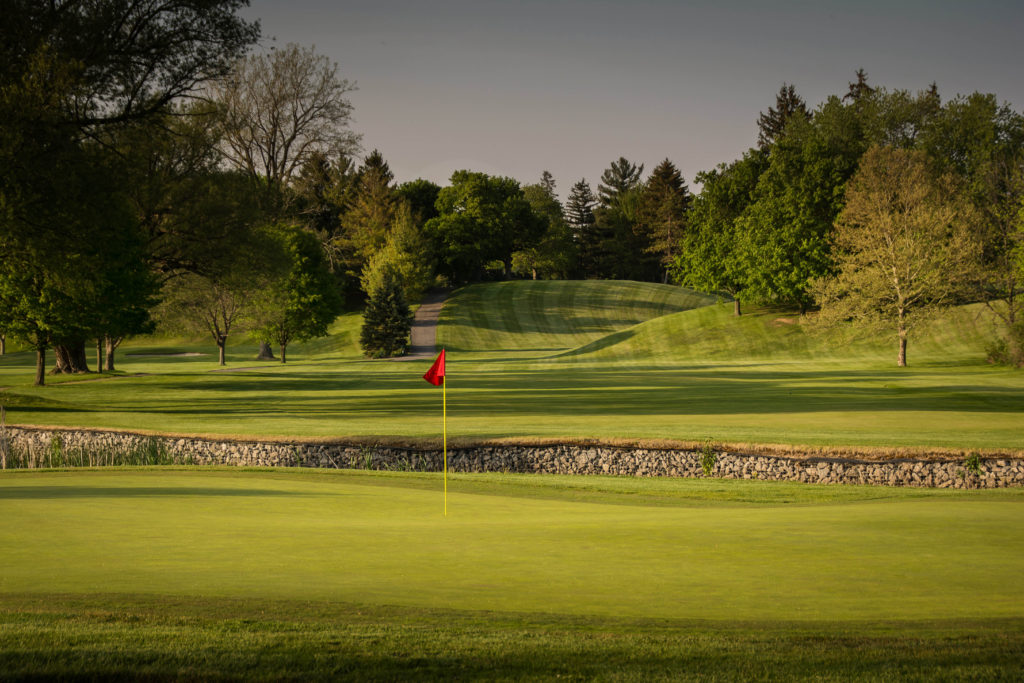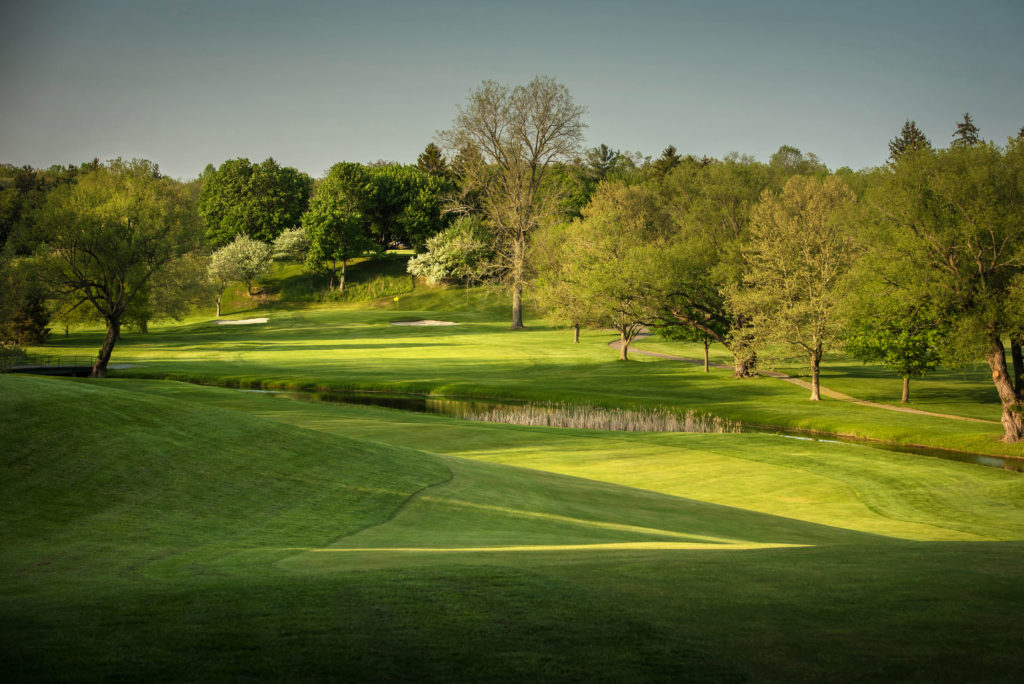 The First Tee Core Values and Schedule
While learning the game of golf, each lesson will incorporate one or two of The First Tee's Core Values. They include; Honesty, Integrity, Sportsmanship, Respect, Confidence, Responsibility, Perseverance, Courtesy, and Judgment.
Clinic Schedule:
The Beginner Junior Camps are on Friday, at 3:00pm or 4:15pm. You can pick the time that is most convenient for you.
The Advanced Junior Clinic is on Thursday, at 11am
This Clinic is for our older Juniors who are at a competitive level with their golf game. The Advanced Clinic will offer players the opportunity to improve their skills with "one on one" attention with the Golf Club's PGA Professionals. You must be approved for this clinic by the Head Golf Professional. Players will have the opportunity to walk 9 holes on the course after instruction.
Please call the Pro Shop at 716-745-3329 ext. 202 to register your child
for any of the programs.
Adult Instruction and Training Programs Available
Our Niagara Frontier G.C. PGA Teaching Staff
Anyone who has played golf in their lives knows it doesn't come easy. Some golfers spend as much time on the driving range and practice facilities as they do on the course. That is why we take are our training facilities seriously. our G.C. PGA staff is dedicated to excelling your game. Classes are available w7 days a week, day and night. All of our  practice areas kept to the same specifications as the golf course , which was ranked the 6th best conditioned course in the US by Golf Advisor.
Call today for more information 716-745-3329
Golf Instruction at Niagara Frontier
Excel your golf game by receiving a one-on-one lesson at our beautiful training facilities from one of our certified PGA instructors. So we can cover all areas of your golf game, lessons are customized per your request.
Swing analysis
Let's find out what you're really doing wrong with your swing so we can fix it.
Chipping and pitching
Make your wedge a valuable asset.
Driving
Finally get to the cause and remedy to find the fairway with your driver.
Putting
Eliminate three putts and make more 12 footers.
Recovery Shots
learn how to get yourself out of those tough spots
Sand Shots
Make the beach fun again!
Grip
There is a lot of chatter about grips out there. We can show you what really works.
Stance
Stance and footing is the foundation of your power and accuracy.
Questions? Comments? Concerns? Fill out the form below and someone will be in touch ASAP.
For new membership requests call 716-745-3329
Business Office
Office Manager
Elena Santiago
Email: [email protected]
Phone:716-745-3329
Ext: 200
General Manager
Director of Membership
Timothy J. Engel
Email: [email protected]
Cell: 716-903-6368
Office: 716-745-3329
Ext: 200
Pro Shop
PGA Head Professional
Daniel Antonucci, PGA
Email: [email protected]
Phone: 716-745-3329
Ext: 202